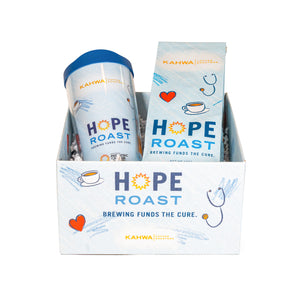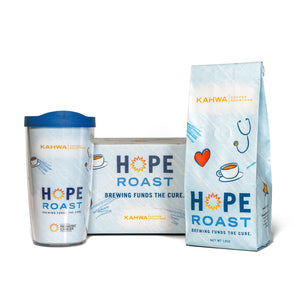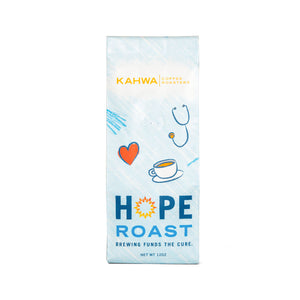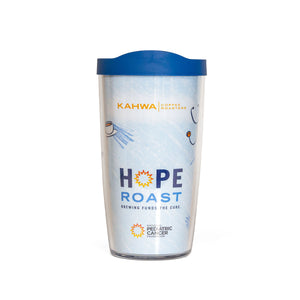 Product image 1

Product image 2
Product image 3
Product image 4

Product image 5
The Hope Roast Gift Set contains:
1 - 12oz Bag of Hope Roast Coffee and a Hope Roast 16oz Tervis with lid in a custom Hope Roast gift box.
Hope Roast is a coffee we created in partnership with the National Pediatric Cancer Foundation to support their Brewing Funds the Cure initiative. We couldn't be prouder of the full-bodied coffee blend we've created to support their mission.
This delightful coffee is a dark roast that offers a hint of chocolate with every sip, and its smooth taste and low acidity makes it the perfect way to start any day.
Best of all, Hope Roast lets you start every day with a positive frame of mind. That's because Kahwa donates 43% of the net proceeds of every Hope Roast purchase to the NPCF – a number that symbolizes the 43 children who are diagnosed with cancer every day in this country. That's 43 too many. And Kahwa Coffee is committed to helping find a cure.

By purchasing Hope Roast for your home, we know you are too. Thank you for helping us fight childhood cancer.