Almond Croissant Travel Candle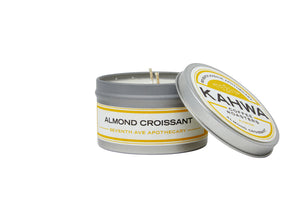 Regular price
$8.49
Sale price
$16.99
Clearance: Slight discoloration of candle may be present.
Imagine the smell of a freshly made almond croissant wafting from the bakery, intertwined with a perfectly made espresso. You can almost taste it!
These custom candles are made by Seventh Ave Apothecary and are clean burning 100% Soy Wax. They are artisan poured into convenient travel tins. Perfect for a gift or treat yourself!